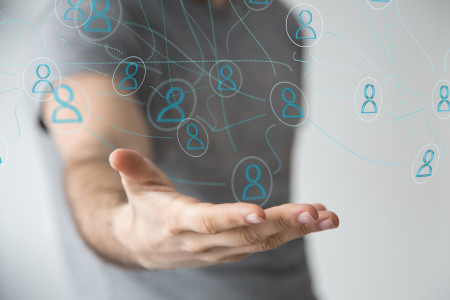 Background
iHUTs yield wonderful insights, but they don't always run smoothly. Our manufacturing client developed a new base for a carbonated beverage-making machine and wanted to test it against a "control" base to compare the differences in frequency/amount of use, CO2 cartridges used, and the number of plastic bottles saved. The project team decided to run this iHUT over 12 months with 600+ participants.
iHUTs always require attractive incentives to recruit and to keep participants participating. In this case, we offered…
A $20 signing bonus after downloading an app developed by the manufacturer to communicate with iHUT participants throughout.
Another $15 incentive for completing two surveys per month on the client's app over the 12 months.
A final $20 bonus after returning the test or control machine base (new users were allowed to keep their carbonated beverage maker, but everyone had to return the base.)
Participants were recruited from both our client's customer list (existing customers) and from our own consumer panel (likely purchasers), with balanced demos. Surprisingly, we noticed a much higher response rate from the client list than normal, likely due to users' already keen interest in the product and because the manufacturer had a clean, updated customer database (which is always wonderful to have if you can get it!).
Some clients opt to ship the product themselves, while others decide to send everything to the researcher to quality check, label, and ship. In this case, our client sent us all the product and usage instructions, which we then shipped to participants.
Best Laid Plans
Despite good intentions, however, we discovered that our client wasn't ready to start the iHUT project. We waited 12 months from the time the project was first awarded until finally receiving products to ship. This delay caused a couple of problems: (1) shipping rates had increased from the time of our original bid to the time we finally shipped the products, causing us to go over budget. And (2) the delay necessitated that we pull resources from other projects to help with the large-scale mailout when it finally occurred.
But these weren't the only issues caused by the delay. We also faced:
Rescreening of existing customers was required to ensure that only qualified users participated.
Poorly labeled boxes had to be relabeled to ensure the correct products were sent out.
Some product boxes were missing the product-testing instructions.
The product's CO2 cartridges necessitated that we ship by ground via USPS rather than UPS.
Problems with the client's app frustrated many participants.
Some of the product test bases did not set up properly.
The product troubleshooting hotline was not operable until several days after participants had received the product.
Participant dropout resulted from one or more of the above issues.
These issues notwithstanding, this complex and problem-ridden iHUT still went successfully. How, you ask? Because we've learned from this and many other projects that several tried and true steps will ensure iHUT success:
Establish regular and open communication between you and the client. Without it, your project will fail. Provide updates and share both good and bad news, quickly fixing what needs fixing.
Plan for adequate staffing to avoid shipping delays and to QC materials and packages.
Request backup product to prepare for contingencies.
Before gauging shipping costs, determine product weight and special considerations that require special packing materials, batteries, or certain shipping companies (e.g., in this case study, CO2 cartridges placed limitations on which shipper we could use.)
Communicate that changes to postage/shipping rates can occur.
Prepare for frequent communication with participants, be it questions about shipping delays, replacing lost or damaged products, questions about the survey or incentives, or other handholding. Consider setting up a separate email account dedicated to your iHUT.
Solicit and reconfirm participants' mailing addresses and phone numbers in your screener (and do not allow P.O. boxes!) Verify all addresses through NCOA (the National Change of Address database) before shipping.
Launch the screener only after ALL product is boxed and ready to be shipped (with only the address labels remaining to be affixed.)
Depending on the size of the mailout, QC at least 20% and 100% when the N is below 150. Keeping labeling and content accurate will save you time, money, and migraines after shipping!
Before closing data collection for your iHUT, send instructions, packaging, and return address labels for mailing back the products (in some instances, it makes sense to reward participants by letting them keep the product, gratis.)
iHUTs are indeed challenging to execute, but we've found that adopting these best practices goes a long way toward ensuring success, every time.
Check out another Symmetric blog for more iHUT tips: https://www.symmetricsampling.com/blog/8- ways-absolutely-ruin-ihut-every-time/
Contact Symmetric today to conduct even your most complex iHUT!
https://www.symmetricsampling.com/contact-us/