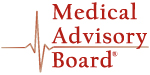 Medical Advisory Board
nurses, optometrists, pharmacists, dietitians, pathologists, laboratory technicians, radiologists, veterinarians, and other healthcare professionals
The Medical Advisory Board® is a worldwide group of nurses, optometrists, pharmacists, dietitians, pathologists, laboratory technicians, radiologists, veterinarians, and other healthcare professionals who help influence the future of healthcare by participating in online opinion surveys and online discussions. The Medical Advisory Board® was established in 2003 and is English-only.
Interested in information about our
Medical Advisory Board Panel?