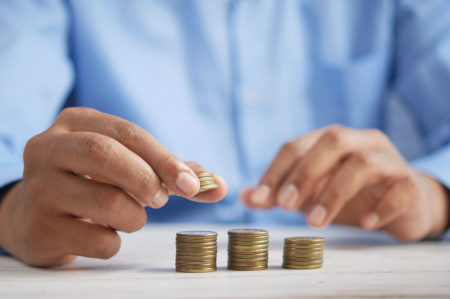 We're hearing a lot about the dreaded R-word lately – Recession. Times of economic stress usually leads to much confusion about the best paths for companies to take. Eventually, someone (usually not a Marketer) will suggest cutting costs, and market research is usually one of the first nominations for the chopping block.
However, that might not be the best option.
During the Great Recession, Harvard Business Review reported that spending on market research decreased for four straight quarters by May 2009, with some companies trying to cut research spending by as much as 20%. However, in another article, HBR discovered that just under 10% of companies didn't just survive the recession; they did better than before, beating out the competition with more than 10% growth in sales. These companies had concerted plans about how to handle a recession and where they would invest, including market research.
The companies who continued market research learned how their audience reacted to the recession and how they could deliver enough value that their audience would still spend. The companies who cut market research left the field open for the few companies who decided to learn how to make the most of the situation.
Here are six tips for market research to conduct in a recession.
How is Your Customer Impacted? While it may not seem like it, consumers continue spending in a recession. They still need to live, so they buy food. They have to replace items that have worn out. The important thing is to understand how they adjust their spending. The amount of money they spend may not actually change that much, but their values and concerns have changed, and you must understand how that is reflected in their consumption. Market research can help you understand what is happening with your audience and how to react to better position your brand for consumer value.
Pivot Precisely. During a recession, all businesses have fewer resources, which means any change in strategy or tactics carries more risk than in good times. Market research helps you understand what changes you need to make and can inform a more precise pivot. In other words, market research can lower your risk and gives you higher confidence in your decisions.
Look for Opportunities. Watch what your competitors are doing, including those in adjacent and emerging markets. You might see a chance to gain market share by moving into new markets, adding new products, or even possibly acquiring a struggling competitor. Understand how your customers' purchase decision journey has changed due to the recession. An updated view can uncover new decision patterns and new market opportunities for you and identify some high-risk areas you should avoid.
Rethink your Products. Recessions can create changes (often permanent) in buying processes, brand preferences, and consumer lifestyles. Take a look at your product features. Are there innovative features you need to add to make your products deliver more value to customers? Do your products need to be different sizes or have fewer features? Evaluate your packaging to ensure that nothing discourages consumers from purchasing. Could you make some minor changes that might help consumers feel more positive while still expressing your brand?
Fine-Tune Your Marketing It's not always about spending more money to market more; you may need different marketing in a Recession. Market research can help you determine current awareness and usage levels. If awareness is not your problem, you may have other barriers keeping consumers from purchasing your brand.
Evaluate your Pricing. No one wants to lower prices, but you may be forced to respond to competitors' price cuts targeting your best customer segments. Think broadly about pricing strategy: can you offer more features for the same price? What about the same features for a lower price? Would fewer features for a lower price be attractive to customers? Consumer attitude changes may make alternatives viable that you would never consider in better economic times.
Companies that understand how a recession has impacted customers can create strategies and tactics to survive and thrive. After all, applied knowledge is power in any economy. While your competitors discuss cutbacks and layoffs, you can move to the front of your industry with new strategies and tactics that have a great chance to succeed because they were informed by market research.
Contact Symmetric today! CLICK HERE.